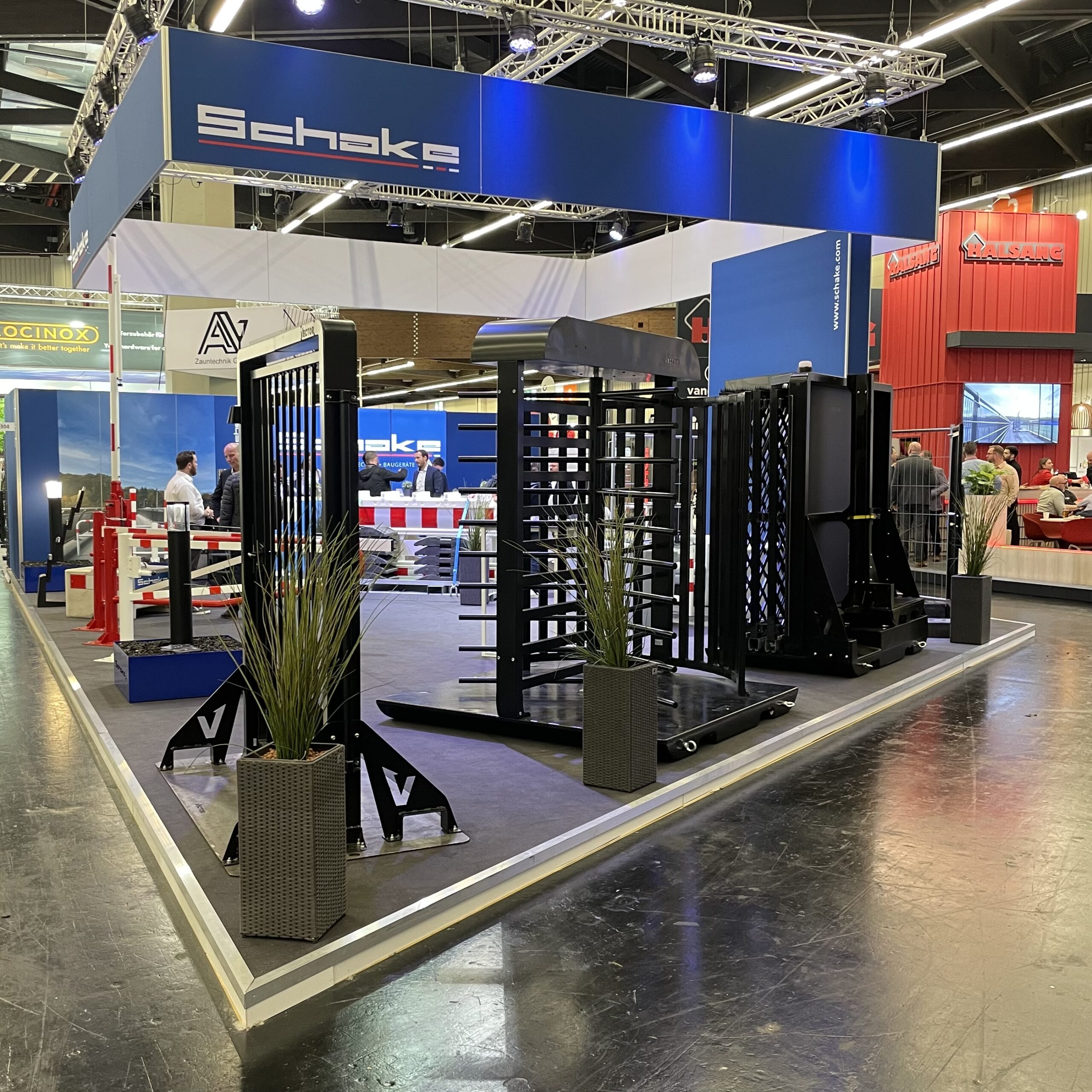 That year the Perimeter Protection fair took place in Nuremberg and we were able to present some of our products in the field of building and event protection such as the V-Door, V-Turnstile and V-Gate introduce. All of these products can be transported by forklift. Furthermore, these products feature the space-saving transport on the truck.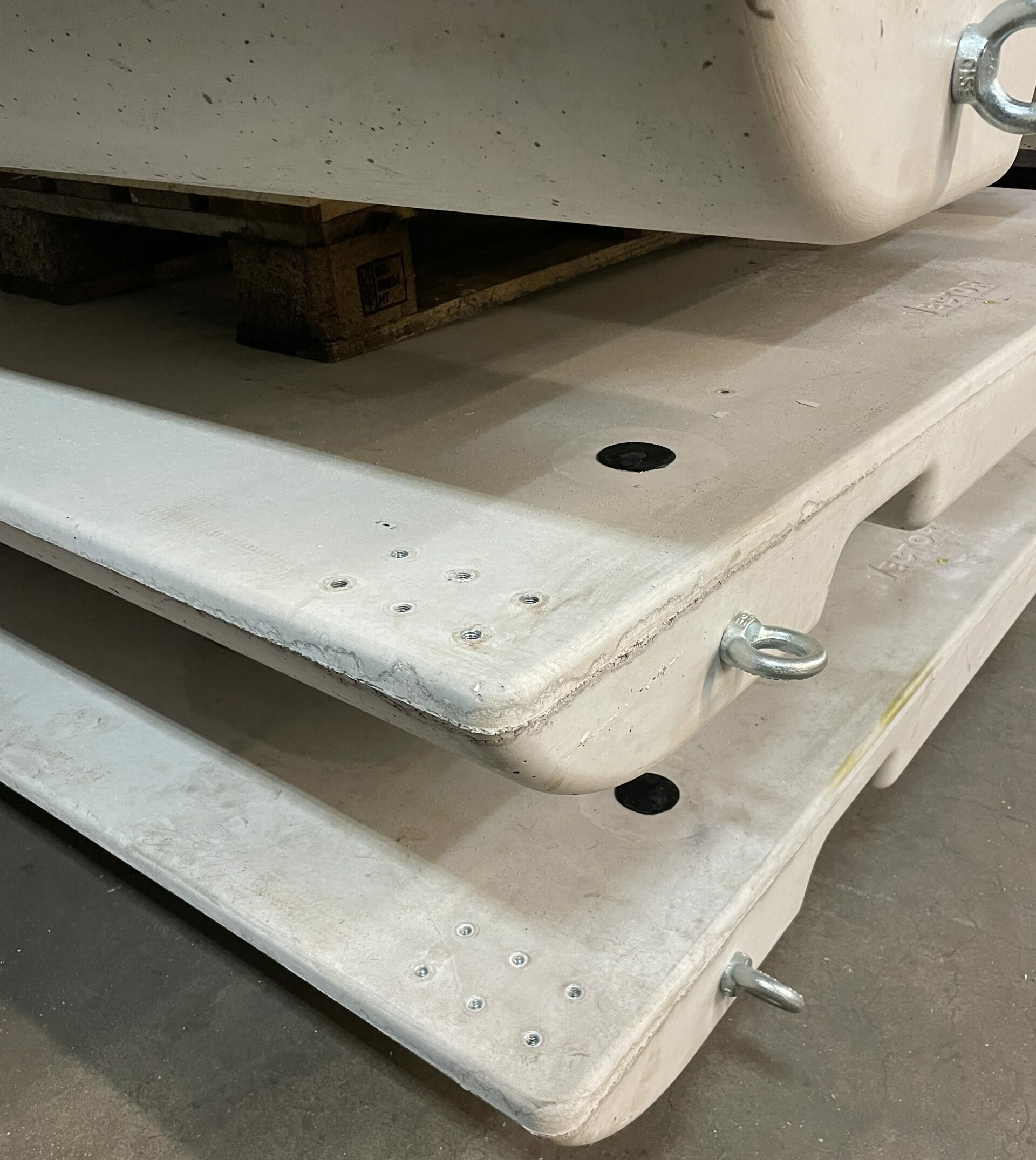 Die zur Platform-Series gehörende Plattform haben einige Updates bekommen:
Aufrauung der Lauffläche
Einschraubbare Kranösen
Stellfüße von oben zu verschrauben
Libelle zur Ausrichtung in der Plattform integriert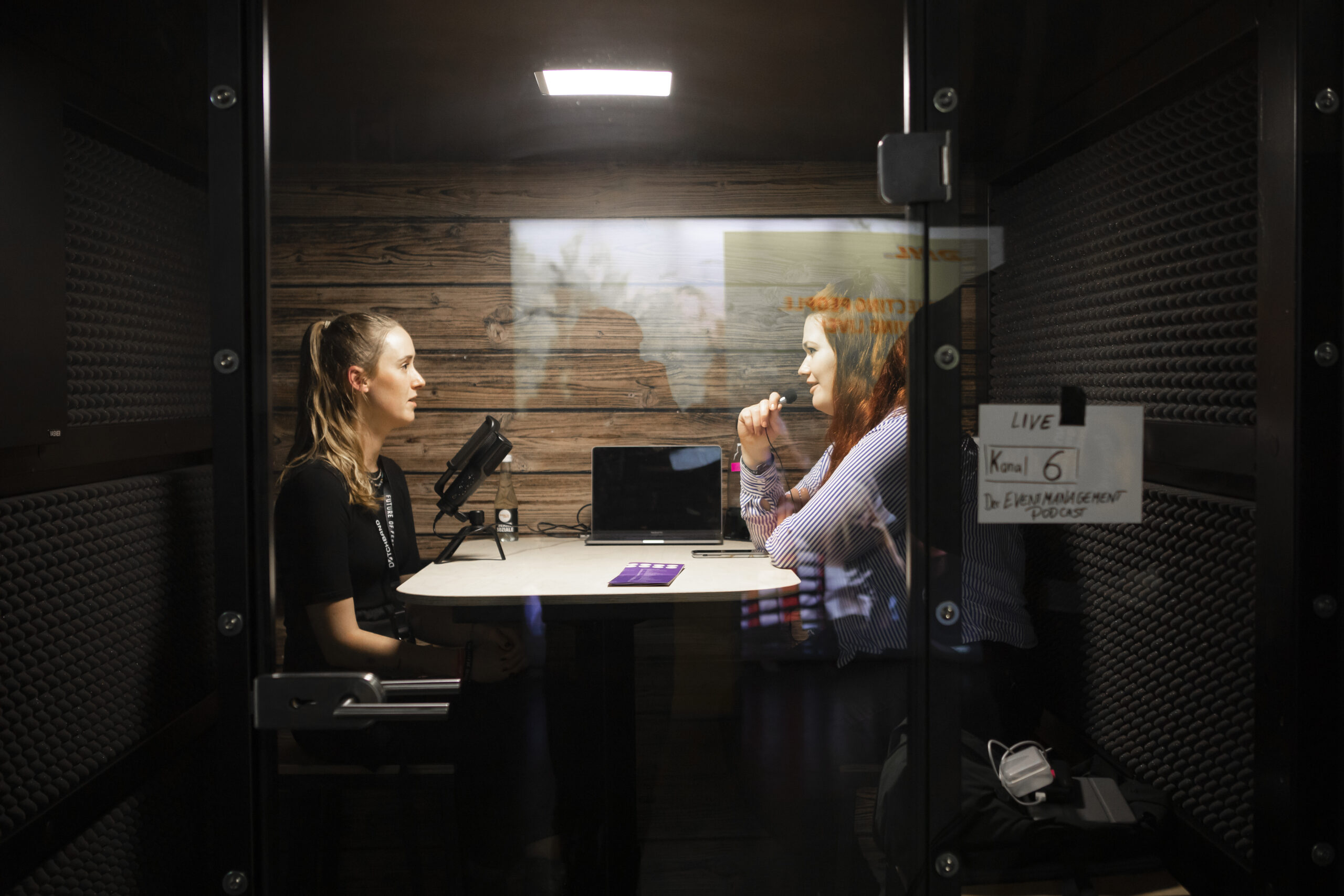 Auf der diesjährigen Future of Festivals in Berlin diente unsere Podcast Lounge, ausgestattet mit Schallschutz, ideal der Aufnahme einiger Podcast.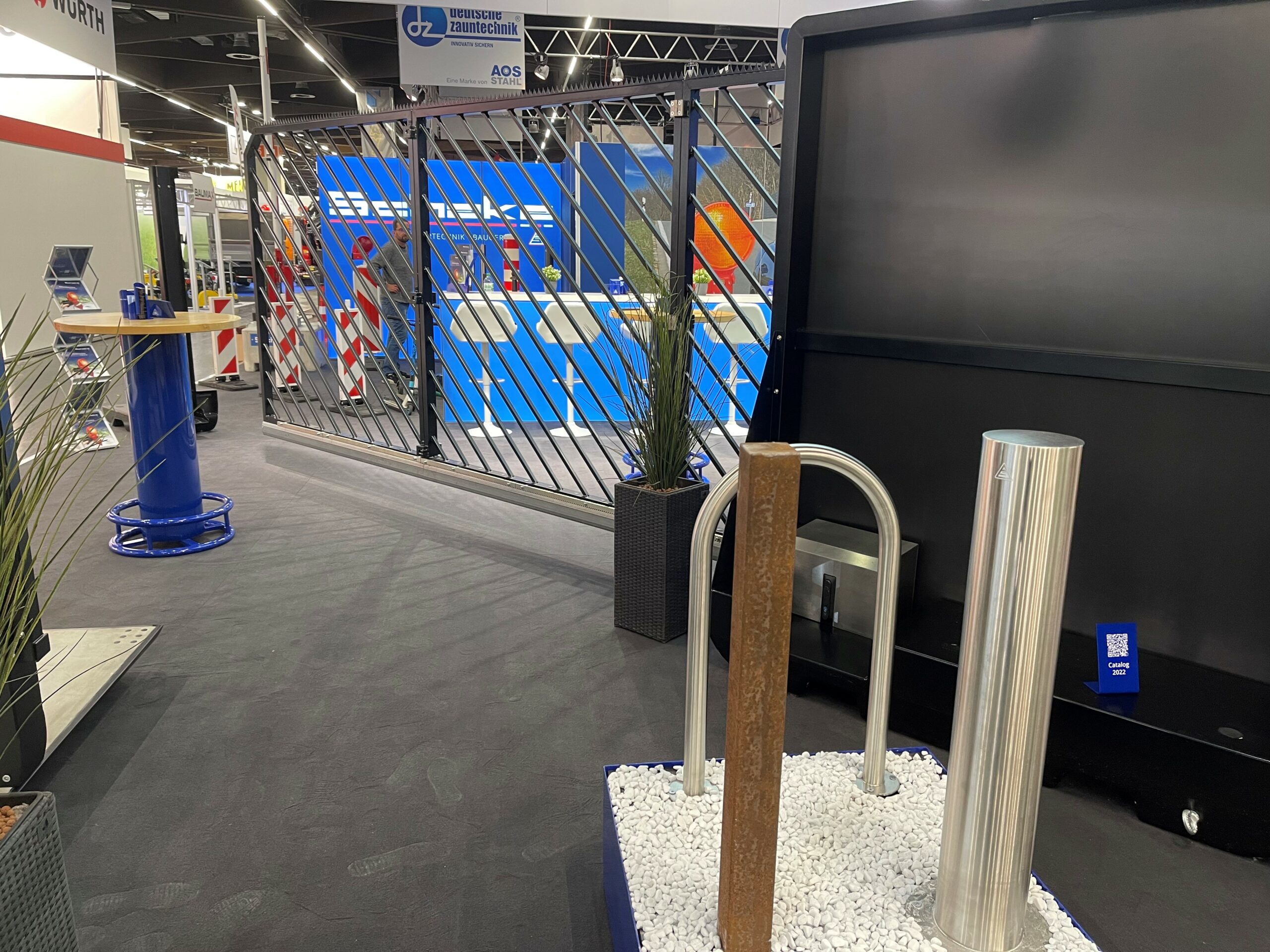 Auf der diesjährigen GalaBau in Nürberg waren wir unter anderen mit unserem V-Gate and V-Turnstile vertreten. Das mobile V-Gate zeichnet sich durch ein kompaktes Transportmaß von 2,0×1,2×2,4m aus, wobei eine Durchfahrtsbreite von 5,4m gegen ist.
Our mobile office convinces in all weather conditions with an #air conditioning system integrated in the roof and an infrared #heating panel that can be written on with chalk and is integrated in the wall.
Thanks to the adjustable interior, the mobile office can be transformed into a casual #standingdesk atmosphere in no time at all.
Additional features such as the integrated #screen holder and dimmable #light simplify everyday work in a playful way.
RFID tracking system versions
All system versions have in common that they are equipped with RFID technology and communicate with the internet via a GSM antenna. Furthermore, the systems can be located by a GPS antenna. The respective loading area is scanned at defined intervals and passes this information on to the web software to give the user an overview of his materials at all times. The user can thus always make statements about who has unloaded which material, when and where. In addition, all of his construction sites can be viewed in order to optimally plan routes and avoid wrong trips.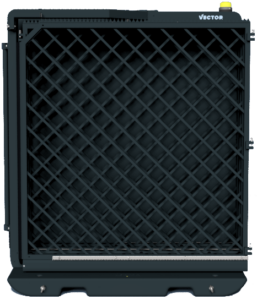 The V-gate of the V-platform series now provides even more innovation on your construction site. With a passage width of around 5.4m
the door has a compact transport size of 2.0×1.2×2.4m due to the intelligent folding of the door elements.
This means that the door remains flexible and mobile without sacrificing the safety aspects of conventional sliding doors. Further information is available here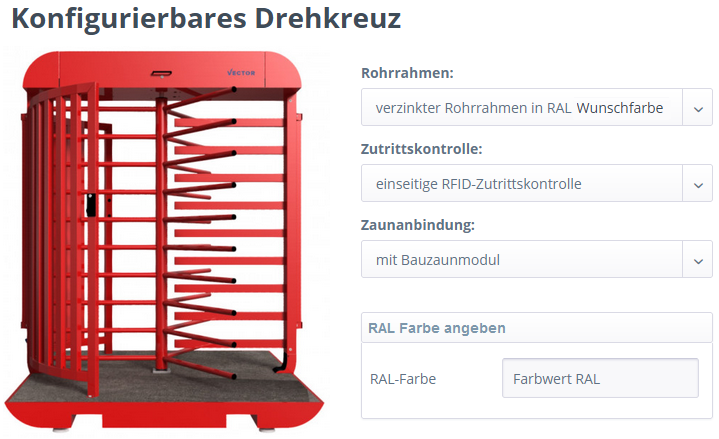 In our online shop plattform-shop.com you can configure superstructures such as turnstiles, plan houses, lounges and others on the mobile platform. The surfaces, fence connections and access controls can be configured. The lounges also include disinfectant dispensers and an ashtray. If you have any questions, please do not hesitate to contact us.
Electrically driven wheelbarrow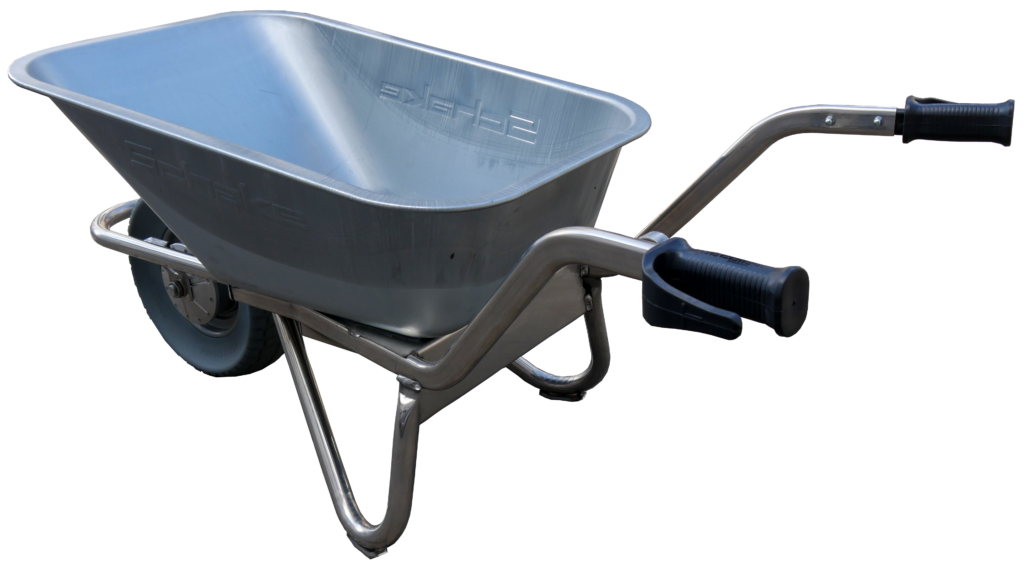 Our electrically driven wheelbarrow is available with a shallow as well as a deep trough. The wheelbarrow can be easily moved by shifting the handles. The wheelbarrow can be used to transport heavy loads without much effort. If you need more information, you can find it under Construction site transport.
In our online shop tubeshop24.de you can individually configure tubes according to your wishes. Feel free to have a look in our shop and upload a sketch, a picture or similar.
V-Double Lounge at the Zeltfestival Ruhr 2021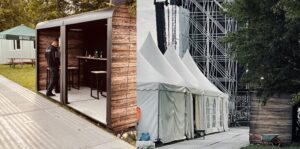 One of our V-Double Lounges can be seen at the Zeltfestival Ruhr 2021.
V-double lounge with wood-look walls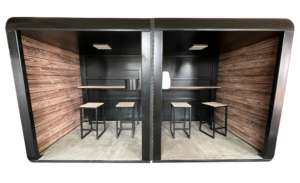 A V-double lounge is created from two individual V-lounges.
These can be equipped with an ashtray and a disinfectant dispenser.
2 power sockets and LED panels are integrated in each V-double lounge.
The V-double lounge offers additional seating and is completed by wooden tables.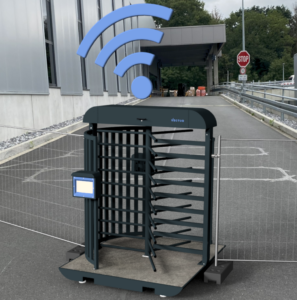 Our turnstiles can be equipped with web software.
Data can be evaluated, for example, attendance can be recorded or access control can be set up.
With the web-based solution, no installation is necessary.